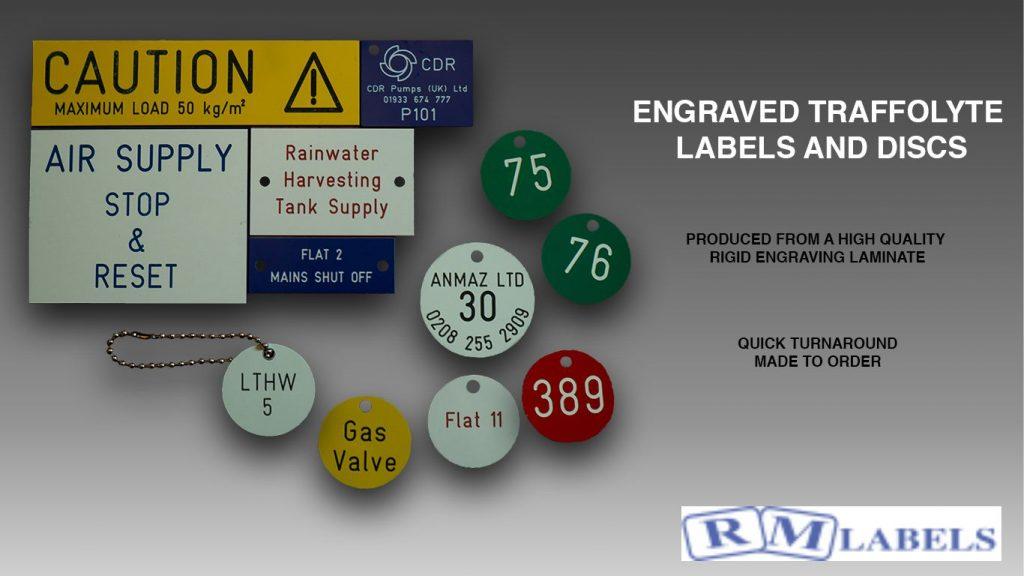 Mark up all your valves, pipework and electrical consumer units with robust Traffolyte tags.
We use high quality Rigid Laminates for all our Engraved Labels, Discs and Tags. Consisting of multi layered phenolic plastic sheets bonded together, this engraving material is ideal for use in commercial and industrial applications. Traffolyte has excellent insulating properties, is extremely robust and very easy to maintain.
We have been supplying Traffolyte tags, discs and labels throughout the UK and worldwide to countless industries for more than 25 years.
We have a wide range of Traffolyte Engraving laminates available including the high quality Abet laminate, or contact us for details of the flexible Gravoply and Rowmark laminates. Traffolyte labels are also often referred to as Ivorine labels.
Order our standard valve tags, id discs and pipework labels straight from our website in a large choice of colours or contact us and we can work from your exact specifications and drawings.
We know that time is always of the essence and therefore offer the quickest turnaround possible on all orders with many being received within 1-2 working days.
Call us now on 01348 840 675 to discuss your labelling requirements!
Back to Home Page