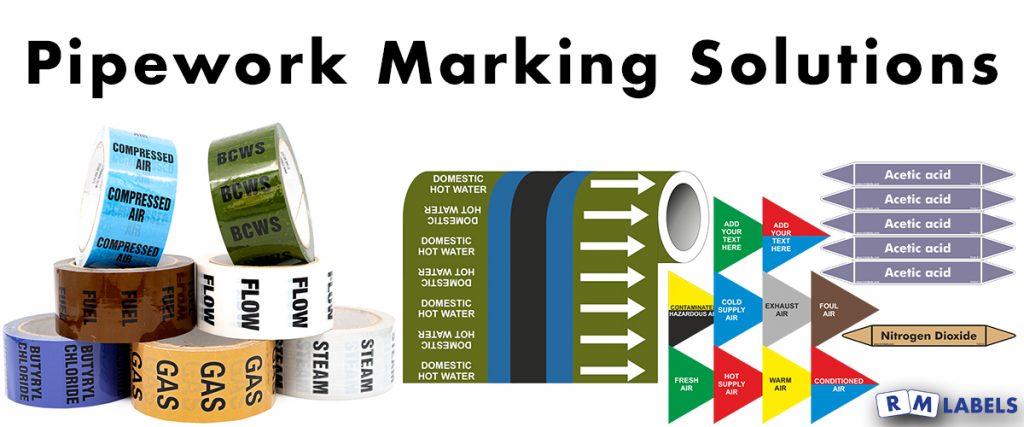 We know marking up pipework correctly is essential in the industry so we've put together a comprehensive guide to the solutions we offer to help you make the right choices.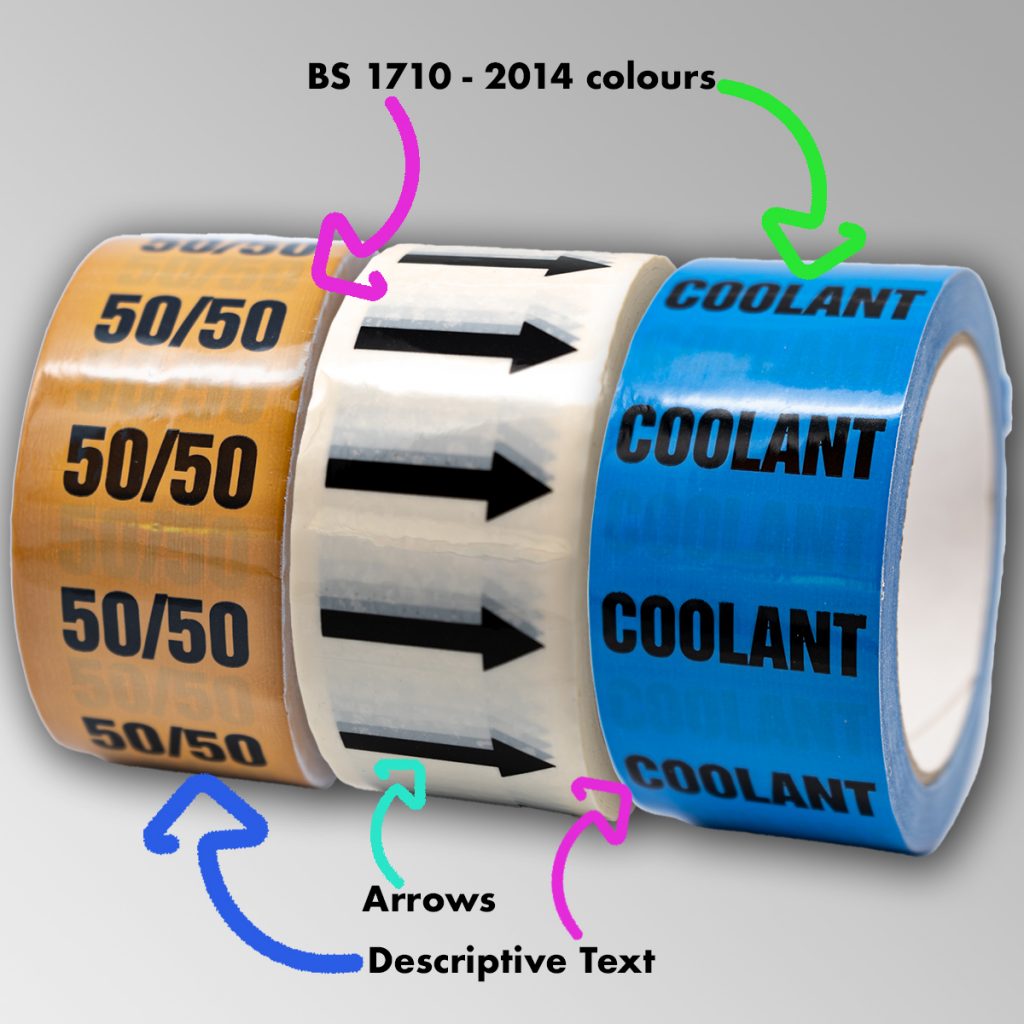 Our range of Tapes is one of the quickest and easiest ways to mark up pipework. We have a large stock of tapes printed in British Standard 1710 - 2014 basic identification colours which come with black descriptive text.
Pair these with our directional flow, return and arrow tapes.
We keep a vast range of these 50mm wide internal tapes in stock in the main BS colours as well as many 100mm and 150mm wide tapes. All of our internal tapes are 33m long. You can also create your own made-to-order bespoke tapes.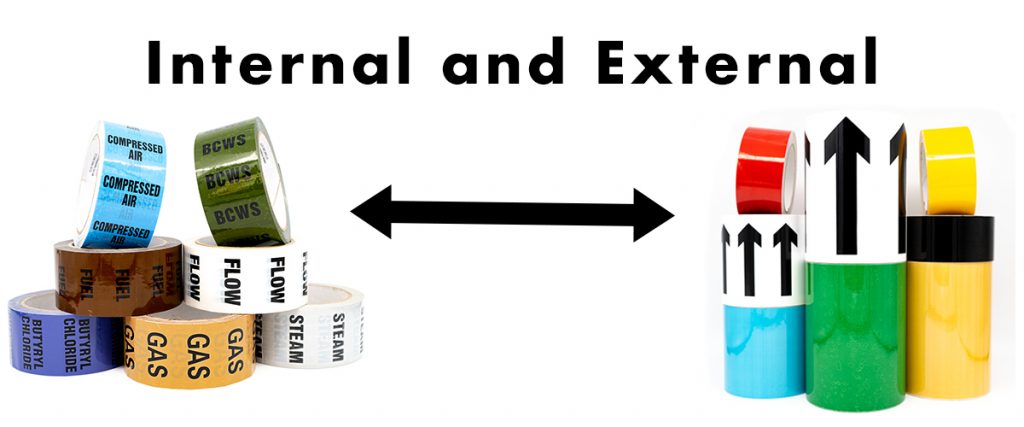 We offer a range of external tapes which are hard-wearing and weather resistant so they can be used in many different environments. These are available in 50mm, 100mm and 150mm widths. All external tapes are 23 metres long as standard. Our external tapes are made to order and have an 18 to 20 working day lead time.
Whether you are choosing internal or external tapes all of these can be combined together to make full-length banding like the example below;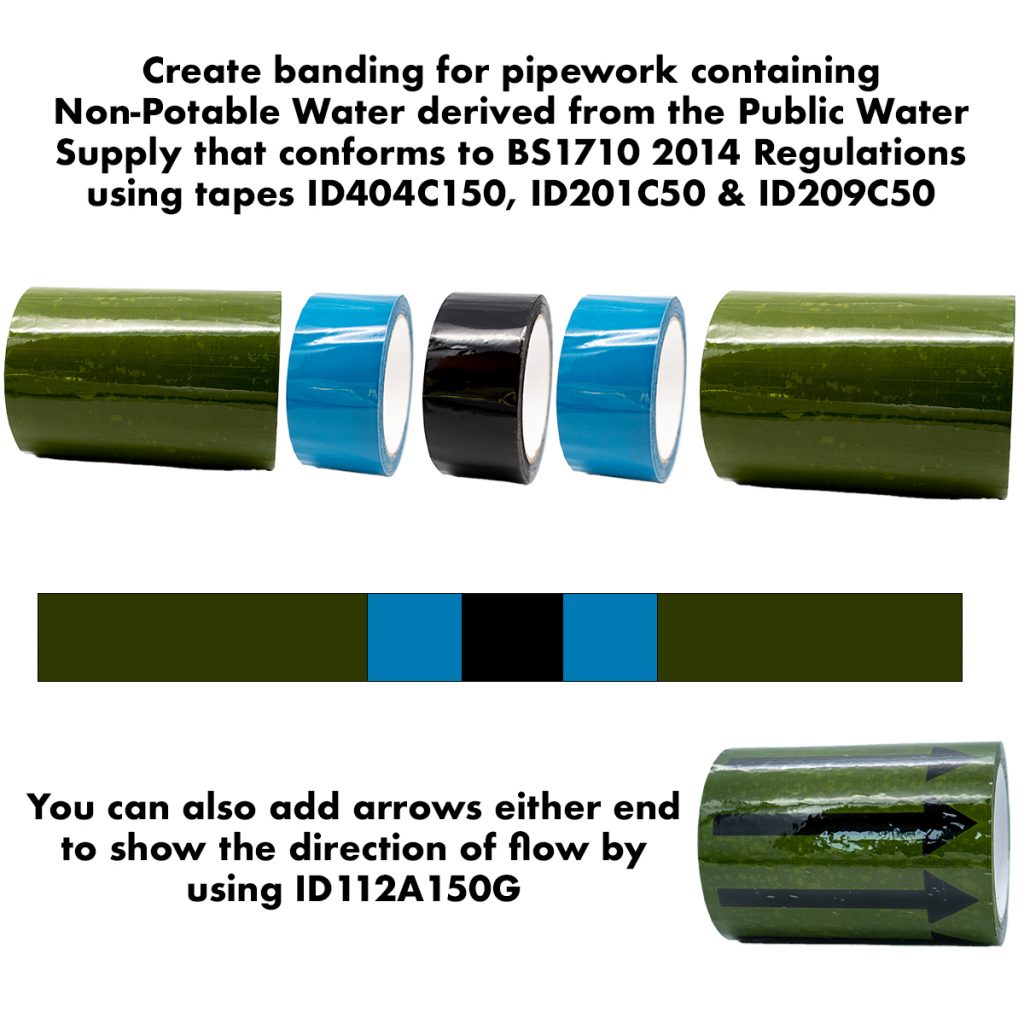 This isn't the only option. As our tapes are printed to the British Standard you can use many combinations to create the banding that you require. We have a massive stock of tapes so these can be sent out to you for the next working day!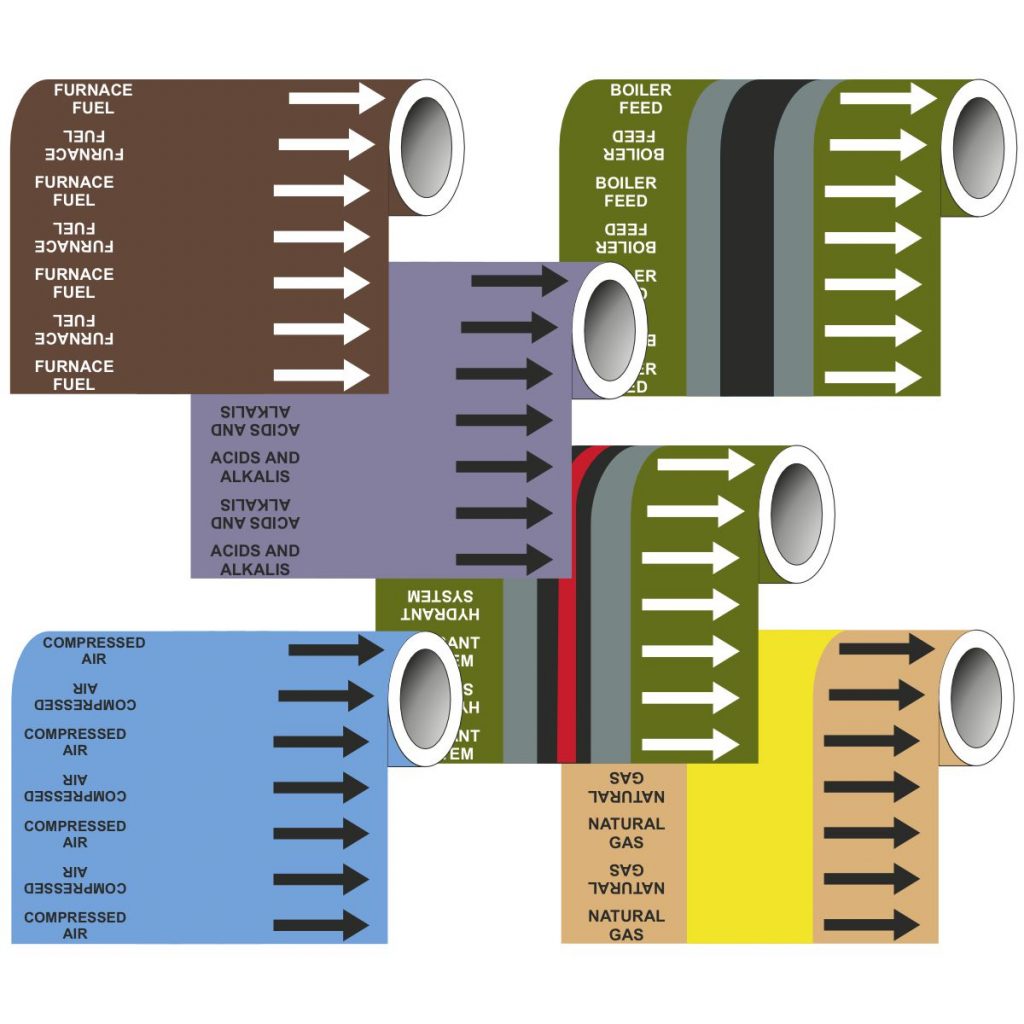 Banding might be the right option for you. Instead of combining multiple tapes, our full-width pipe banding may be a simpler option. We can print banding 150mm, 275mm or 450mm wide and it comes in 1m, 6m, 12m and 15m long rolls. Pipe banding is great for both internal and external use. All our banding is printed to the BS standard and we have a huge range ready to print.
Pipe banding is brilliant as it can accommodate any pipe diameter. We can print with or without descriptive text and arrows and we have standard banding for all the main services such as gas, water, air, oil, fire and steam.
As pipe banding is so useful we also offer completely bespoke banding which we can print to order. We are very happy to discuss your requirements and get the right banding for you.
Pipe banding can be in your hands in 3-5 working days and if your need something fully bespoke that is the same once the artwork is approved.
Maybe you're looking for something slightly smaller?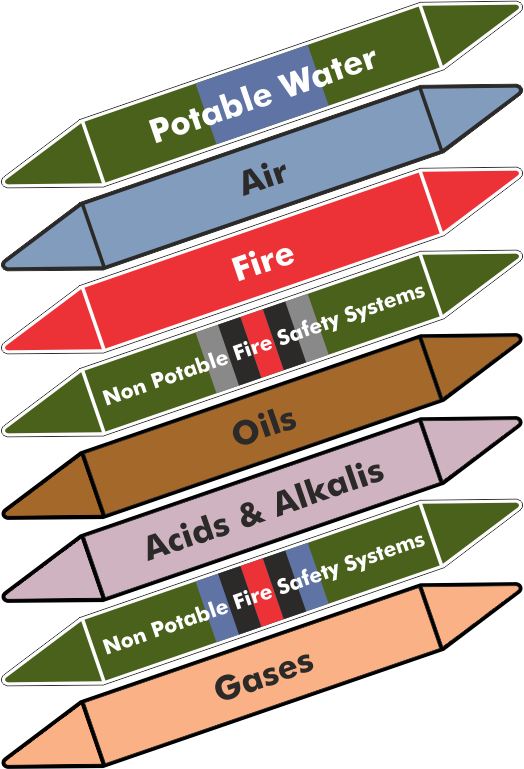 This is where our pipe markers come in!
Extremely quick and easy, you just snip off one end and leave the other side to show the direction of flow. These are available for many services including fire, water, gas, air, oil, electric and steam.
As always you can also make your own custom pipe markers to make any job quick and easy.
We have packs of 5 markers which are 27x215mm or 40x375mm. We also offer single markers which are 60x600mm
Markers can be with you in 1-3 working days.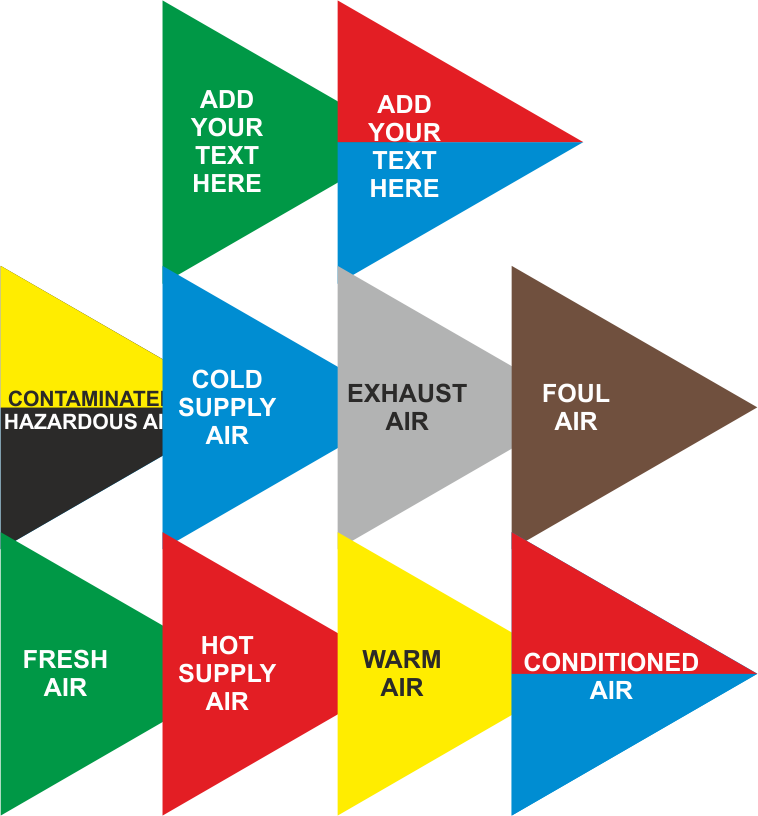 These Air Con Triangles are brilliant to mark up all of your ductwork, available with and without text. We offer a large range of triangles for all types of ductwork.
Text can be printed in any orientation to make the triangle point in the desired direction.
All of these products are printed on hard-wearing self-adhesive materials which comply with industry standards.
As you can see there are many options for marking up pipework. If you're a little overwhelmed don't worry because we are on hand to help you make the right decision. We are more than happy to answer any queries as to your marking requirements and help you with any bespoke products. Contact us on 01348 840 675 or email info@rmlabels.com and we will be happy to help.