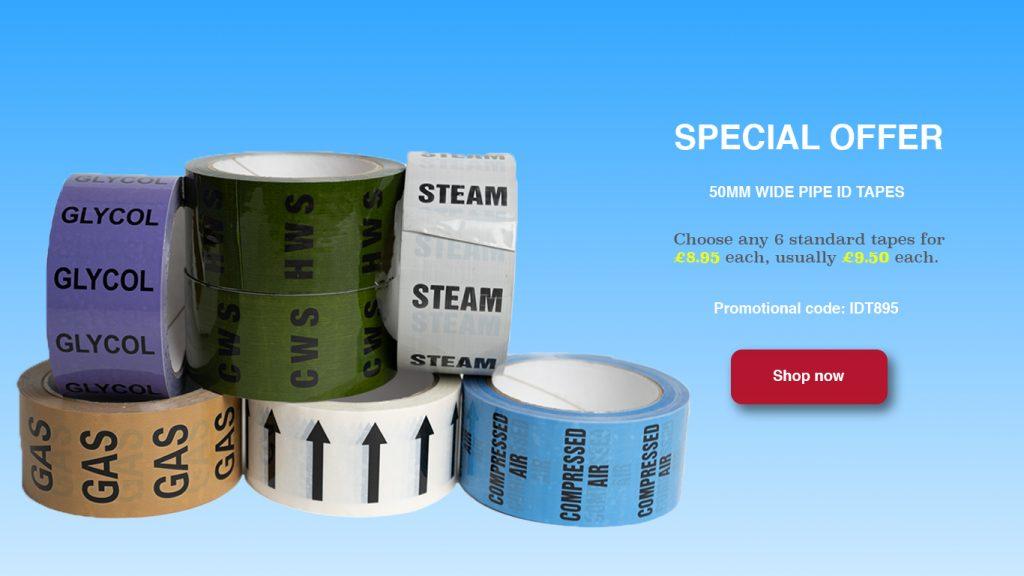 Over-laminated internal and external Pipe Identification Tapes for marking up pipework to the British Standard Specification BS 1710:2014.
The tapes come in various widths and when placed together can create full banding for all pipe diameters.
We currently have a special offer on our large range of internal grade 50mm wide text and directional tapes. Usually priced at £9.50 each, choose any 6 tapes and use the code IDT895 to get the discounted price of £8.95 per roll.
If you are not sure what sizes and colours are required to meet the current BS 1710:2014 standard why not give us a call on 01348 840 675 and we will be happy to help!
Back to Home Page