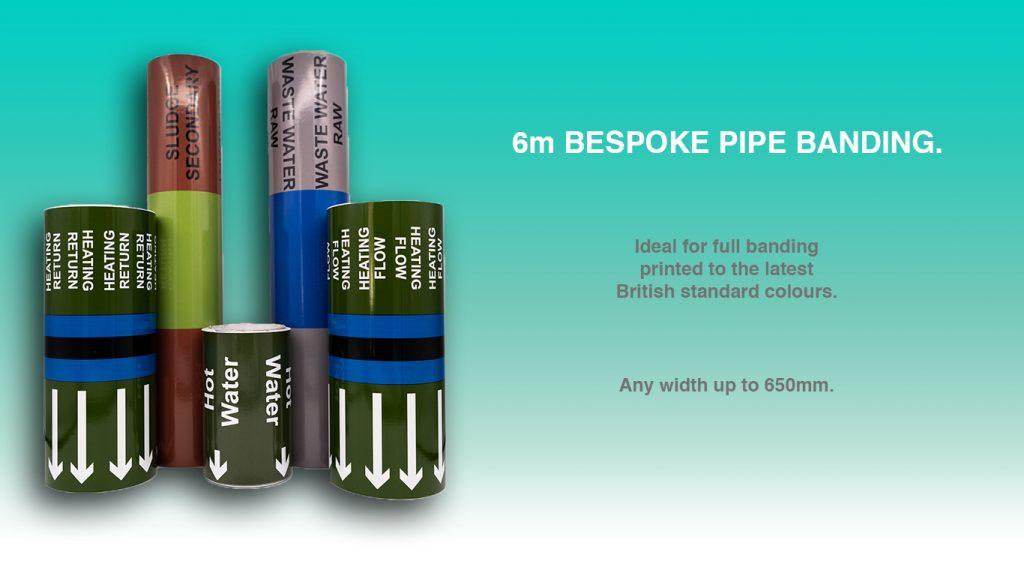 Bespoke Pipe Banding to BS 1710:2014 and BS 4800:2011.
Self-adhesive, high quality vinyl suitable for internal or external use.
Printed to British Standard colours and cut to any width to suit all pipework diameters to comply with the British Standard pipeline width requirements.
Printed with bi-directional text that can be seen from any angle, plus arrows to indicate the direction of flow.
All on one 6 metre long length - ideal for marking up short runs of pipework.
Contact us now to order or for a quotation!
Call: 01348 804 675 or Email: [email protected]
Back to home page