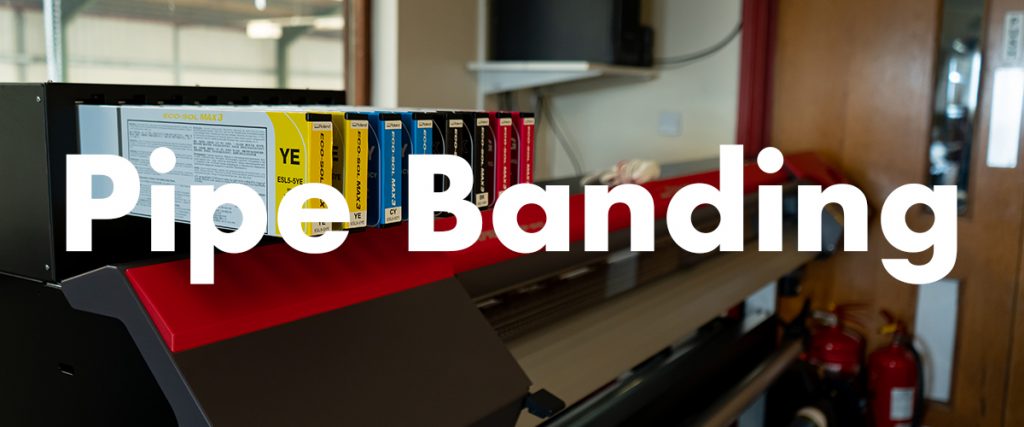 Our pipe banding is available with or without descriptive text and directional arrows in self-adhesive vinyl. The text for the pipeline banded labels is printed so that it is visible from any direction. Banding is available for all the main services such as gas, water, air, oil, fire, and steam and is available in three standard sizes to suit all pipe diameters in line with the British Standard requirements. We can create custom banding and bespoke sizes made to your specifications.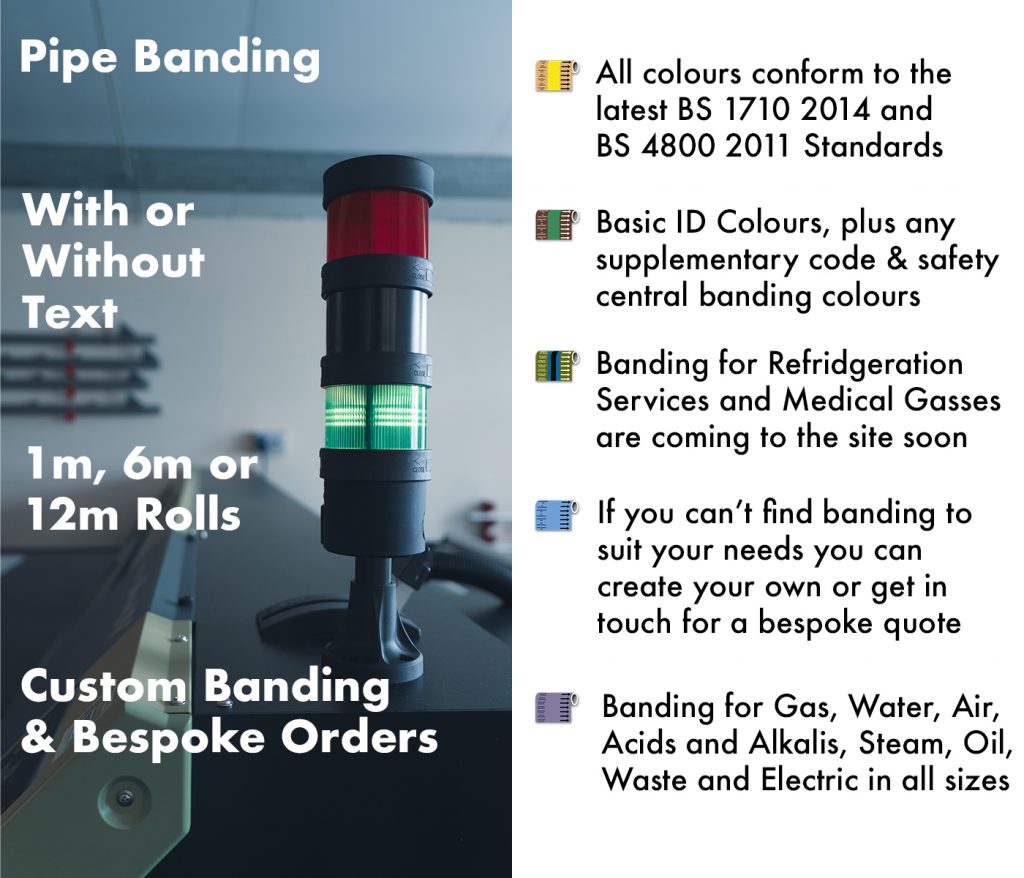 Water pipe banding is to the latest British Standard 1710 2014 regulations denoting potable or non-potable water and whether the water is from the public water supply or any other source.
Bespoke pipework banding made to order, including different widths and layouts - please contact us for details.

Please note when viewing the pipe banding online the colours may vary.